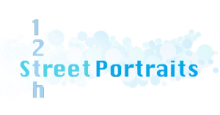 Outer Banks Portrait Photography
Family portraits on the beach are an annual Outer Banks tradition for many families. 12th Street Portraits strives to make every family portrait session a fun vacation memory. Locally owned and operated by two professional photographers, Audra and Katie see the value in the traditional family portrait just as much as the spunky candid images that capture the true essence of your family. 
Proudly serving the Outer Banks of North Carolina from Corolla to Hatteras, 12th Street Portraits specializes in family photography in all stages of life. From newborn babies to a wedding or a 50th anniversary, we've got you covered!
Our services include a variety of portrait sitting options, photo packages, individual prints and high-resolution digital photo discs, and we offer only the highest quality in prints and products. We believe your family portrait experience should be a highlight of your vacation! The best souvenir you can take home doesn't fit in a bag or even in a box. It fits perfectly in your heart.
About Us
As Outer Banks locals and moms, we're passionate about capturing family portraits at all stages of your family's life. We strive to create life-long relationships with all of our clients so that we can witness families as they grow. Some of our customers have been coming to us for nearly a decade and always rave that family portrait day is one of their favorite days of the week! We take pride in getting to know our customers and providing an enjoyable portrait experience, from start to finish. Contact us today to schedule your photo session! We're here to answer any questions and plan the best photo experience possible! We look forward to meeting you and your family!

The Outer Banks is our home, and we give a portion of all profits back to local causes. As we like to say: "Without these beautiful beaches, we would simply be sandy photographers!"