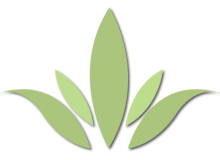 Agave Roja Contemporary Mexican Restaurant Corolla NC
What do you get when two well-traveled gringos, one of them a seasoned chef, decide to open a hip tequila bar in a coastal town? When that town is Corolla NC, where bars are required to serve food, you get Agave Roja. When we opened six years ago, we wanted our food to match the high quality of our tequila offerings, so we crafted contemporary menus of Mexican fare and fresh, Latin-inspired twists on local seafood and exceptional-quality meats. The food has since eclipsed the tequila bar, and Agave Roja has proven to be a definite favorite among the Corolla NC restaurants.
Colorful and friendly, the only Outer Banks tequila bar and modern Mexican restaurant has a vibe of casual cool. Neither the interior decor nor the food is upscale, but both are several notches above what you'd expect in traditional Americanized Mexican restaurants. The focus is on a higher standard of quality in food, drinks and service while remaining loyal to the relaxed coastal feel of Corolla. See Our Corolla NC Mexican Restaurant Menus.
At our Corolla NC Tequila Bar, our knowledgeable bar staff serve an impressive selection of top-shelf tequilas as well as signature cocktails and a wide selection of beer and wine. Seating is available inside and on our inviting patio when you're looking for outdoor dining in Corolla NC. Reservations are highly recommended; call (252) 453-0446 or stop in to reserve a table for 12 or less.

Agave To Go & Catering Corolla NC
If you want the most famous tacos in Corolla NC but you don't want to sit down and wait for an order, Agave To Go is your place. Just across the parking lot from Agave Roja, Agave To Go offers quick tacos Outer Banks style for lunch and dinner, whereas our full-service restaurant offers them at lunch only. Agave To Go also serves fajitas, enchiladas and appetizers. If you're feeding a crowd, call in large orders ahead of time and they'll have a meal ready for you to take home.
Agave Catering offers full-service Corolla NC catering. With advance notice, they'll set up a taco or fajita bar at your location. They offer full-service event catering and have full ABC permits and bartending staff available. Whether you're planning an intimate gathering or a large-scale event, Agave Catering can help. Visit our Catering Page for more information and to view Corolla NC Catering Menus.